One of the best things about being the most legendary pizzeria in Parkdale has to be all the wonderful community building opportunities that come our way; people often reach out and ask us to get involved and support their events and awareness campaigns.  We donate pizzas to a plethora of places, but without question one of our favourite local meetings is the monthly Hogtown Wrestling matches.
We love Indy wrestling! Amico's Pizza helps support the spectacle by sending the organization free cheese & pepperoni square-boys which they turn around and sell for two bucks a slice at the show to help cover the cost of hosting the event.
Here's Jeannie Johnson, wife of local wrestling legend and uncle of The Rock Dwayne Johnson, Ricky Johnson, holding up some remaining squares at the October 2016 event. This photo was used in the Toronto Guardian article about Hogtown Wrestling, which of course also mentions Amico's Pizza.
At this same event in May 2016, back when the league was still called Victory Commonwealth Wrestling, the pizza vendor was suddenly part of the show!  Two wrestlers crashed into the pizza table in a dramatic out-of-the-ring combat scene that sent pizza squares flying everywhere. They rolled around in our cheese and pepperoni product and one piece was stuck to a wrestler's sweaty shoulder when he emerged from the scrum. It was thrilling to watch, but a disappointing turn of events for hungry wrestling fans, and the administrators didn't care much for the spontaneous plot twist either. It actually proves to us that much of the show isn't scripted, as who'd ever plan such a stunt?
What's the highlight of the show? At every Hogtown Wrestling bout the athlete named 'Rage' wears an Amico's Pizza muscle shirt as he walks around the ring boasting about himself and spouting threats toward his opponents. We love that – his matches are definitely the best part of the evening for us!
Here's a picture of our boss Frankie Horgan posing with the Oct 2016 Hogtown Wrestling Ring Girl, Raymi the Minx as she wrote in her blog post about being the Ring Girl at Hogtown Wrestling, its part of her contract to pose with sponsors.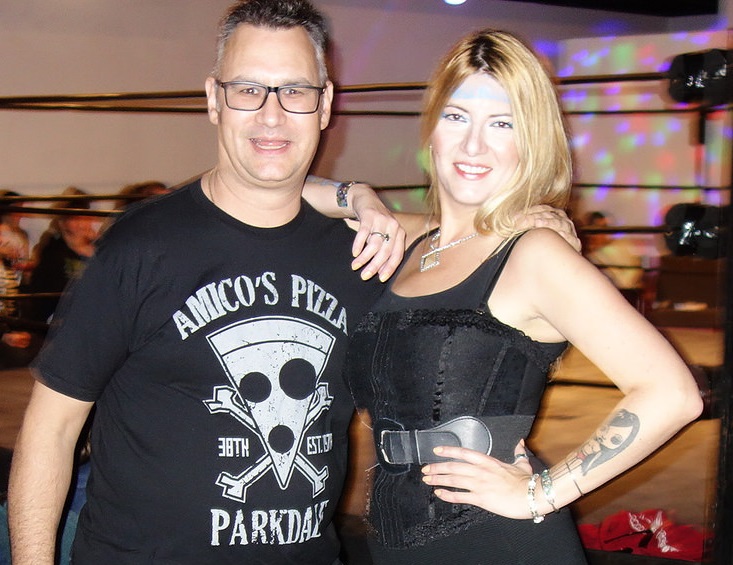 Hogtown Wrestling is an amazing spectacle set in the action packed world of pro wrestling and filled with colourful characters performing some extremely compelling sports theatre, complete with amazing stunts and tongue-in-cheek humour as their thought provoking combats tests men and ideas.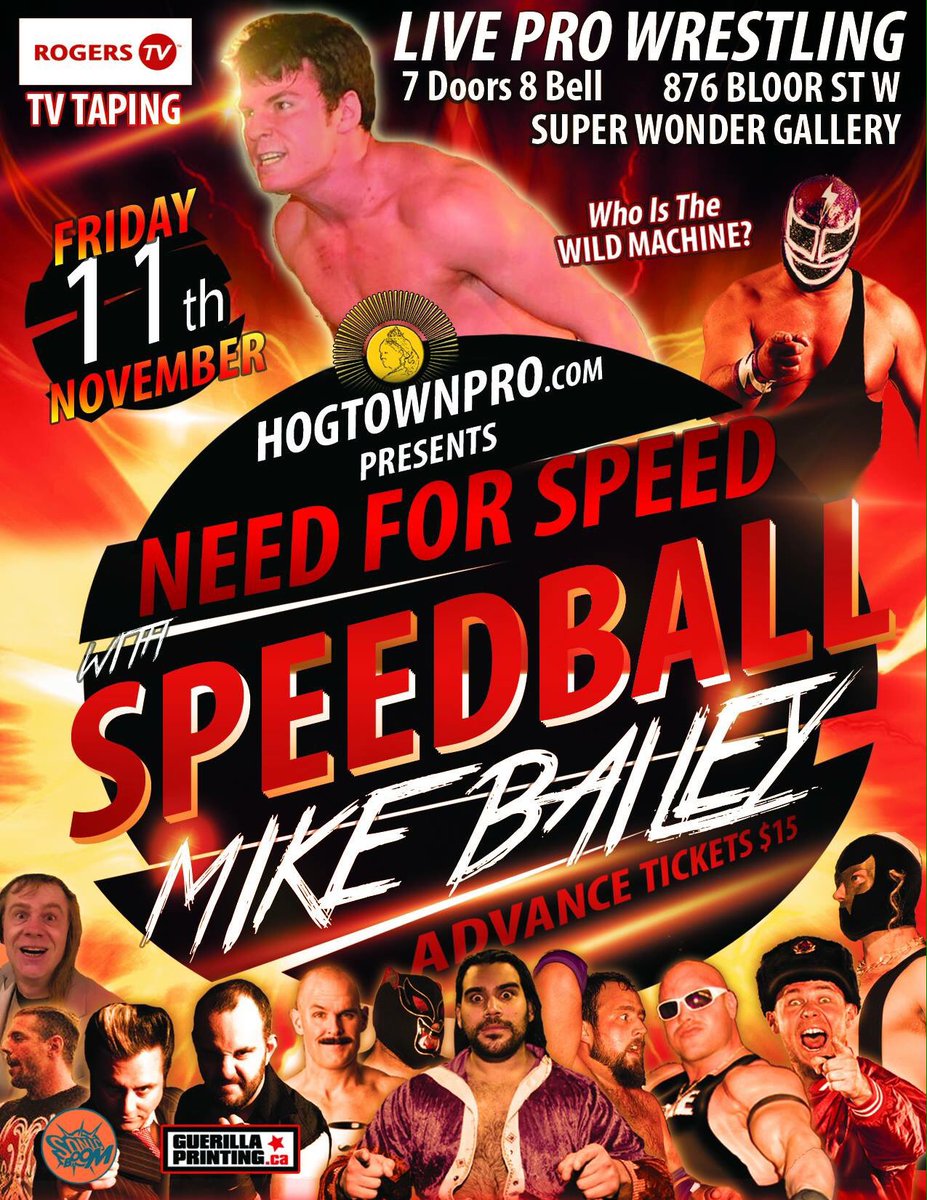 You can get your tickets in advance and save $5 at the door by ordering online – next show is Friday Nov 11th Hogtown Live Wrestling in Toronto at Eventbrite.
Save
Save
Save
Save